tonight was crazy. i cant say it was terrible because it wasnt but it kind of sucked. we got there at 730 and there was already a line around the block to get it. we were almost to the auditorium when they said they were full to capacity, we were four people away from getting in. but we had to watch on a big tv in the lobby. he tod some really interesting stories about french vetrinarians being sown into dead horses and having to birth themselves as an initiation kind of thing, and a guy tripping on acid and going on the price is right, and read a fan letter about writing responses to little girls in Taiwan to their fan letters to ashley simpsosn that were marked 'return to sender.' The highlight (aside from the last thing) was him reading GUTS. it was great, noone threw up but it was funny to see the peoples faces. He also read an unpublished story called
cold call
I believe. it was very very interesting. we then waited in line for 2 hours to get books signed. I also got a coupon that i have to fill out and send away for a special package for dressing up. There were only about 4 or 5 wedding dresses that I saw. And suprizingly not alot of people understood the significance.
my feet hurt.
and i should really be drinking more water.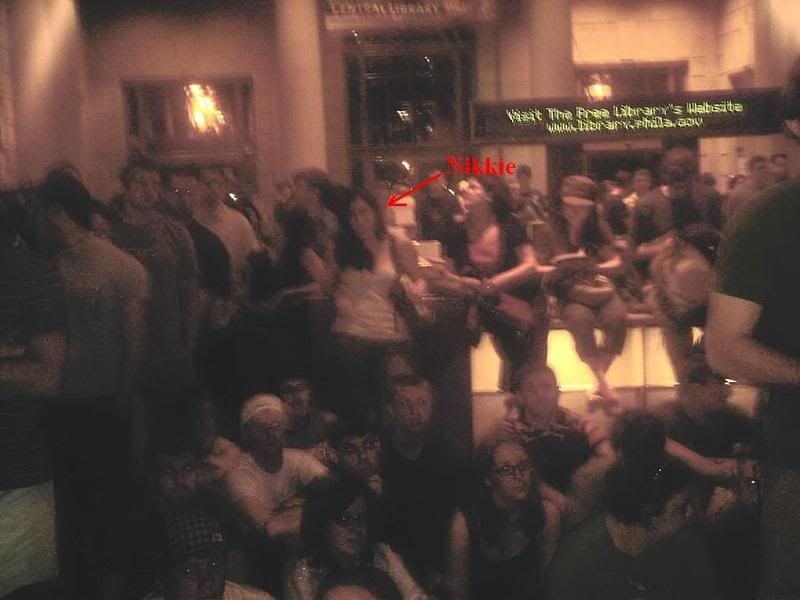 the massive croud of angry palahniuk fans that couldn't get into the auditorium becasuse they were only a half an hour early.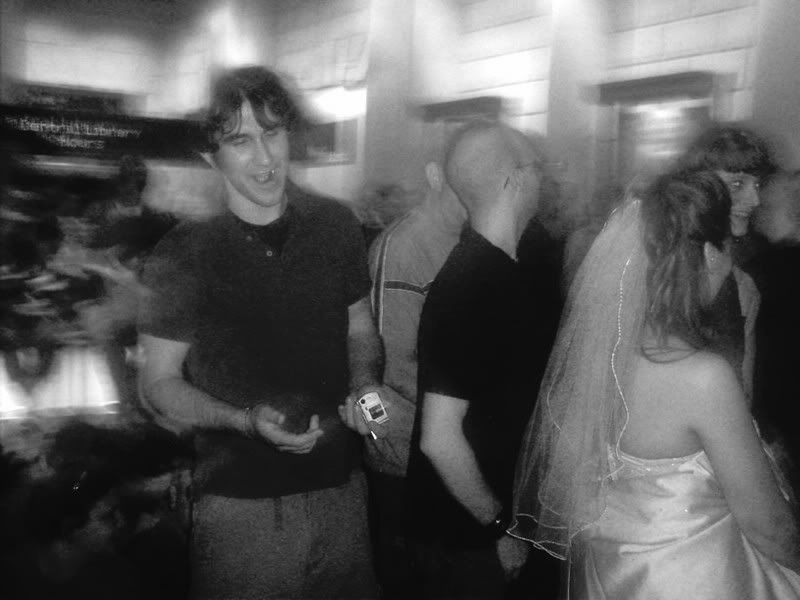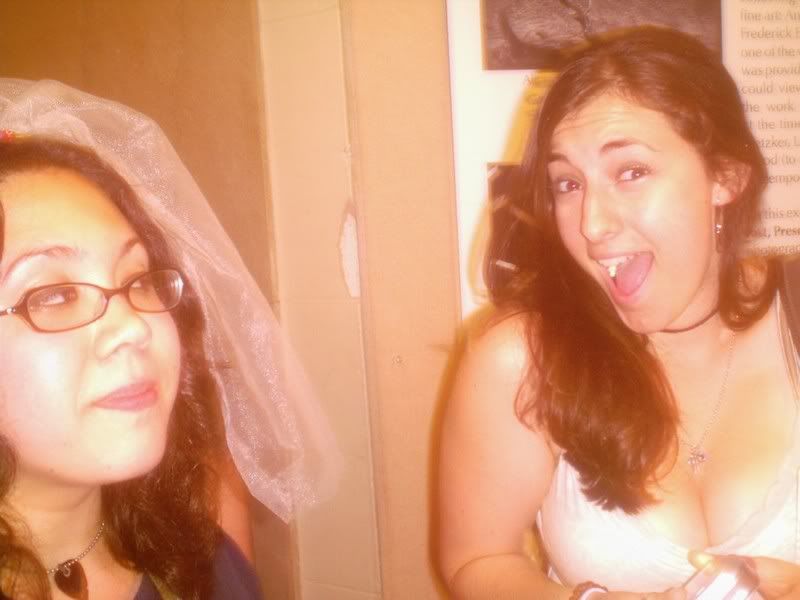 two ladies happy that they are about to meet chuck palahniuk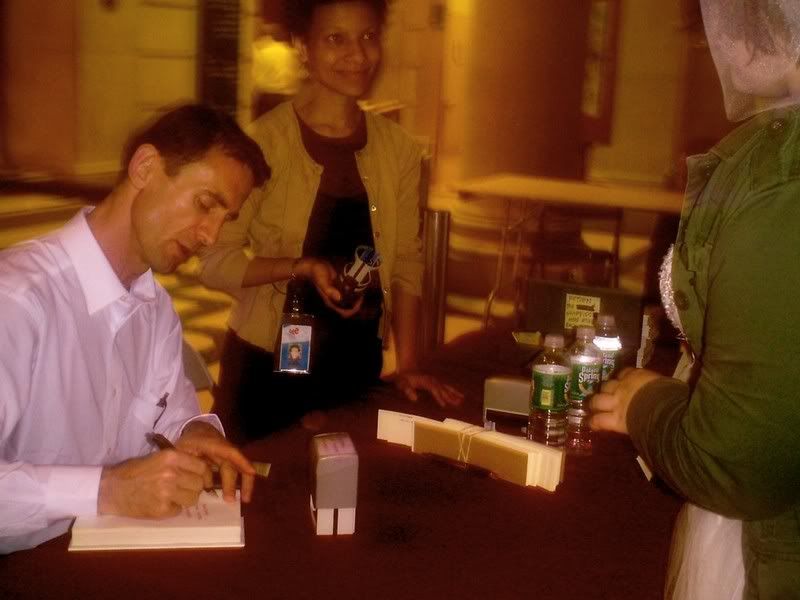 my signing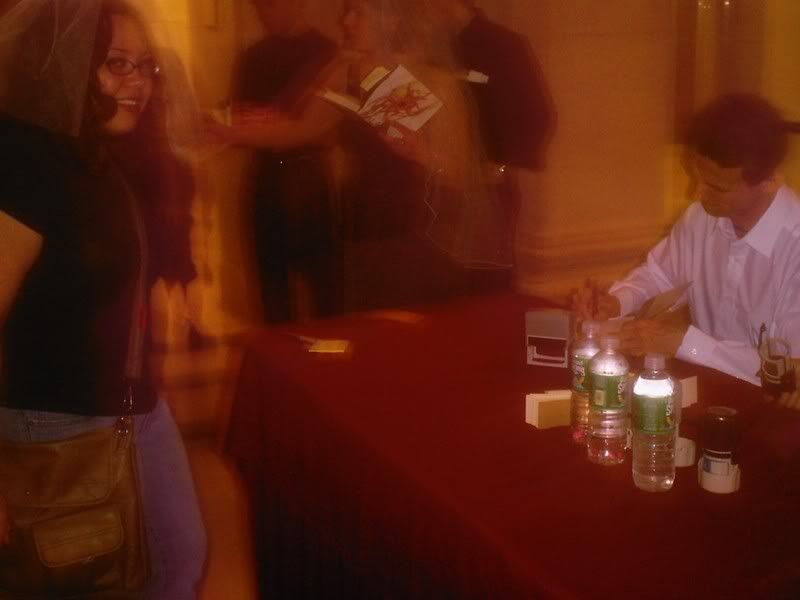 jacky's signing.
it was a good night.